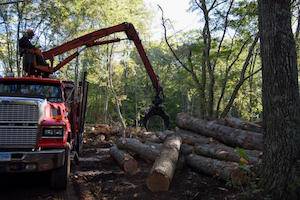 At Scotland Hardwoods we oversee the entire logging process. From cutting, to skidding, loading, and hauling the timber to our sawmill.  Our professional team of loggers use a number of quality controls to carefully harvest our timber.
We log, manufacture, and process Northern Red Oak, White Oak, Hard Maple, Soft Maple, Birch, Ash, and Poplar lumber species for our customers.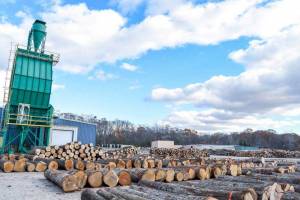 When appearance is of the utmost importance you can depend on Scotland Hardwood's high-end quality sliced veneer wood. We maintain restrict, high quality standards when it comes to manufacturing & producing sliced veneer for any type of special architectural milwork project, high end furniture, ornate molding creations & wainscoting designs.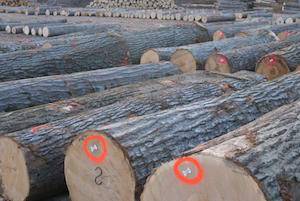 When manufacturing & producing rotary veneer logs our main criterion is strength of the product. We pride our rotary veneer logs on their durability, integrity & versatility.
Our strong rotary veneer logs are perfect for decorative and fancy plywood.
Quality Lumber. Delivered to you.
Contact us today about your project. Our team is standing by to fulfill your order.